Dom set up the company in 1999 and has a vast range of experience in the Creative industries having worked her way up from the role of Runner to Producer. She is passionate about all that Resource Productions does, particularly with developing underrepresented talent. In 2020 she received an MBE for her work in education, skills and training.
So yes of course, Dom is a busy lady, but she won't say no to a party (and organises great themed events herself!), loves to dance, and enjoys reading comics, watching Japanese Manga movies or just binge-watching Judge Judy.
Producer and Script Editor Adeela is a Law graduate and has a business background in legal compliance. With over a decade of experience in the Industry, Adeela provides script editing advice to high-level projects whilst also supporting the CEO in the strategic direction of the company.
Our superstar Head of Production, Amanda is a recent Graphics graduate (1st Class Hons no less!!) from the University of West London. Amanda is instrumental in shaping the operations of the organisation, develops our amazing range of training programmes, and spearheads our creative productions. Not only is she a Graphics wiz as you would expect, but she is also our Assistant Producer on a range of projects we are currently working on.
Ever cheerful 'Clubbercise' enthusiast Amanda is our go-to for the best bargains in town, what to watch on Netflix and iPlayer and still manages to oversee all administration.
Terry leads our Creative Collective programme. But as the fittest member of our team with a passion for running, it is no surprise that he pulls off all his conflicting deadlines in record time. He makes the most of his extensive experience in scriptwriting by supporting our learners and associates in multiple ways from planning workshops, developing events and supporting one-to-one mentoring programmes.
Terry has worked on Raiders of the Lost Ark, written for TV stage and radio and is a huge Bond fan. Athletic Terry also puts the rest of us to shame with his moves on the dancefloor!
Project Manager P/T Term Time
Abhi is our Part-Time Project Manager responsible for developing and managing our vitally important youth work including the Rothschild Creative Explorers programme. Abhi plays a central role in helping us secure, promote and develop new projects whilst providing nurturing support to artists with commissioned projects. She also helps run our workshops.
We secretly think she has figured out self-cloning or has a time machine because Abhi is also a writer, playwright and Master's student. But we all appreciate her bubbly energy and love how she runs our workshops with the creativity and enthusiasm of everyone's favourite high school drama teacher.
Schools Relationship Manager P/T Term Time
jo@resource-productions.co.uk
Jo is our part-time Schools Relationship Manager working for the Slough Cultural Education Partnership (CEP). Jo's term time role is to liaise with teachers and co-ordinate local schools to support the young people of Slough with access to and their engagement in creative arts and creative careers.
As a huge fan of Strictly Come Dancing, Marvel and Star Wars, Jo is delighted to join the Resource Team.
Lilly helped set up and establish Berkshire Film Office. So, if you are looking to film anywhere in Berkshire, Lilly has the knowledge and experience to signpost you to the appropriate council officers and necessary paperwork.
Our dancer of the team, charming Lilly is both quick on the dance floor and on set. As a regular Production Assistant, Lilly is great at coming up with speedy problem solving solutions when you need them most. She also has a remarkable knack for sourcing fantastic locations, so it is just as well that she runs our Berkshire Film Office.
Siobhan manages our monitoring systems and processes our Creative Collective registration forms. She promotes, supports delivery of, and evaluates all our youth and adult activities whilst also supporting Terry with our Creative Collective programme. Importantly, Siobhan is the go-to person for Youth Engagement Slough and is the base of all behind the scenes organisation and planning of its programmes.
Disney fan Siobhan has extensive experience in Musical Theatre with her acting career including a stage show in China and Disney World no less! That's no mean feat but there really is no note that our talented in-house singer Siobhan can miss!
Anthony manages our digital archive, all our in-house equipment, in-house shoots and edits. He also co-leads our weekly film club with Ryan contributing valuable tips gleaned from his own experiences.
Parkour loving Anthony is currently training to get on to the British Stunt Register. He loves to jump and flip off walls and buildings, and that's how he is working up to becoming Slough's first stunt man. Anthony also has a talent for animation and combines both these passions by making amazing live action parkour videos. He has tough competition, but it is little wonder that he is one of the best dancers in the Resource Team.
Ryan co-leads our popular weekly Film Club in the YES Shop. Prior to joining the team, Ryan was a Film Club participant himself and is a budding filmmaker and writer. He is evidently passionate about supporting young people and also helps Siobhan with the administration of our Youth activities.
If the IMDB trivia section had a human form, it would probably look like Ryan Joyce, our walking, talking, movie-guzzling film encyclopaedia. With his keen wit and wicked sense of humour, it is no surprise that Ryan is very popular amongst the young people for whom he runs our various workshops.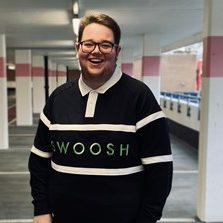 Youth Engagement Services Project Officer
Our Youth Engagement Services (YES) Project Officer, Callum sure has his fingers in a lot of pies! Working on anything YES related, he is involved in the work of Resource Productions as well as Aik Saath and SWIPE. Having taken part in YES activities as a youngster himself, Callum works closely with young people to ensure that they are getting the most from our activities and that their needs are met.
A big music fan; in Callum's spare time you can find him playing the guitar or jamming out to Nirvana!
Apprentice Film Officer Daisy works with Lilly at the Berkshire Film Office to facilitate filming within Berkshire by engaging with a network of partners, councils, locations and productions as well as attending networking events and Careers Fairs. Daisy is also in the midst of completing her Broadcast Production Assistant Apprenticeship
Daisy loves going to music festivals and going out dancing with her friends. In her spare time, she enjoys running, the occasional game of hockey and rewatching her favourite movies and TV shows. She's watched The Vampire Diaries six times from start to end!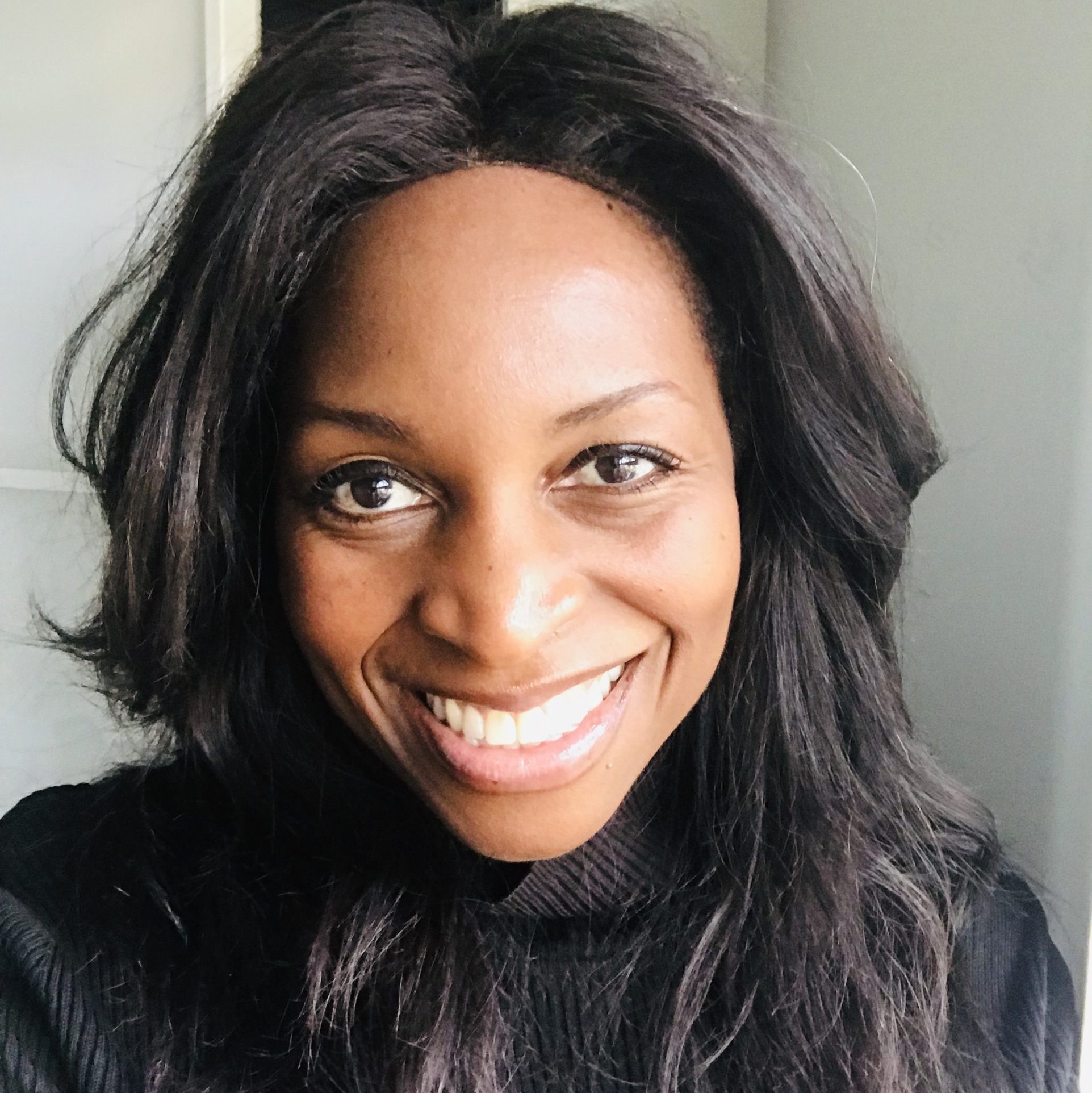 Arit helps individuals take ownership of their careers through employment, entrepreneurship or a mix of both. She does this through DiVA, an award-winning recruitment and training organisation. Her clients include All3 Media, Sony Music, BBC Worldwide, Warner Music, Endemol Shine UK, Warner Bros, the Southbank Centre, Fremantle, UK Music the BPI and more.
As a Project Manager at Creative Skillset, she spearheaded the design and delivery of the Graduate Fellowship Programme. She holds an MA in Producing from the National Film and TV school and worked with the UK Film Council. Arit is the recipient of numerous awards and was recognised as a Leader in Media and Arts by the Black British Business Awards.
Matthew is currently on the first year of a PhD at Birkbeck. Having just completed an MA at King's College London in Politics and Contemporary History he was previously Joint Managing Director of betty. Before betty, he was the Editorial Director for Digital at BBC Worldwide and the Controller of UKTV, where he launched channels including Dave, Yesterday and Alibi. Before moving into broadcasting, he was an award-winning producer, making a variety of programmes for ITV, BBC, Sky and Channel 4. Matthew is currently the Chair of The Reading Agency; a Member of Ofcom's Advisory Committee, England; an advisor to Jist Studios; and a Trustee for Frantic Assembly and Plaines Plough.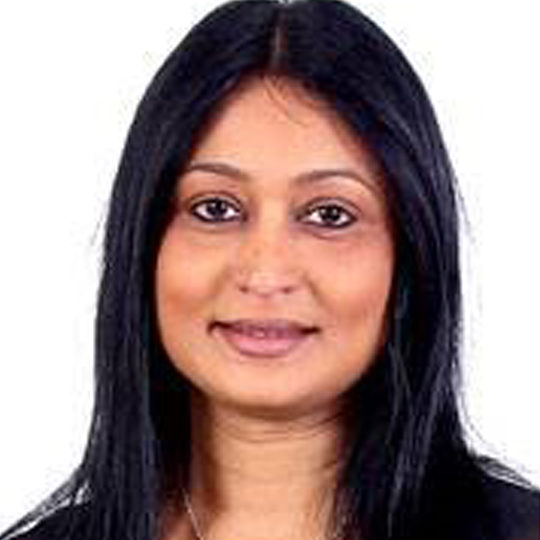 Meera is a partner at James Cowper Kreston and heads up Indirect Tax alongside being head of services in South East Asia. Meera introduced the film production sector to James Cowper Kreston, and in 2016 became head of the Media Sector which involves working with international productions companies. The company provides accounting and taxation services to films so their media may be produced in the most tax efficient manner. Meera has been involved in advising, assisting and completing BFI applications, production bookkeeping, corporation tax compliance including the completion and filing of eligible film tax credits, and in sourcing film crew and competitively priced post-production services.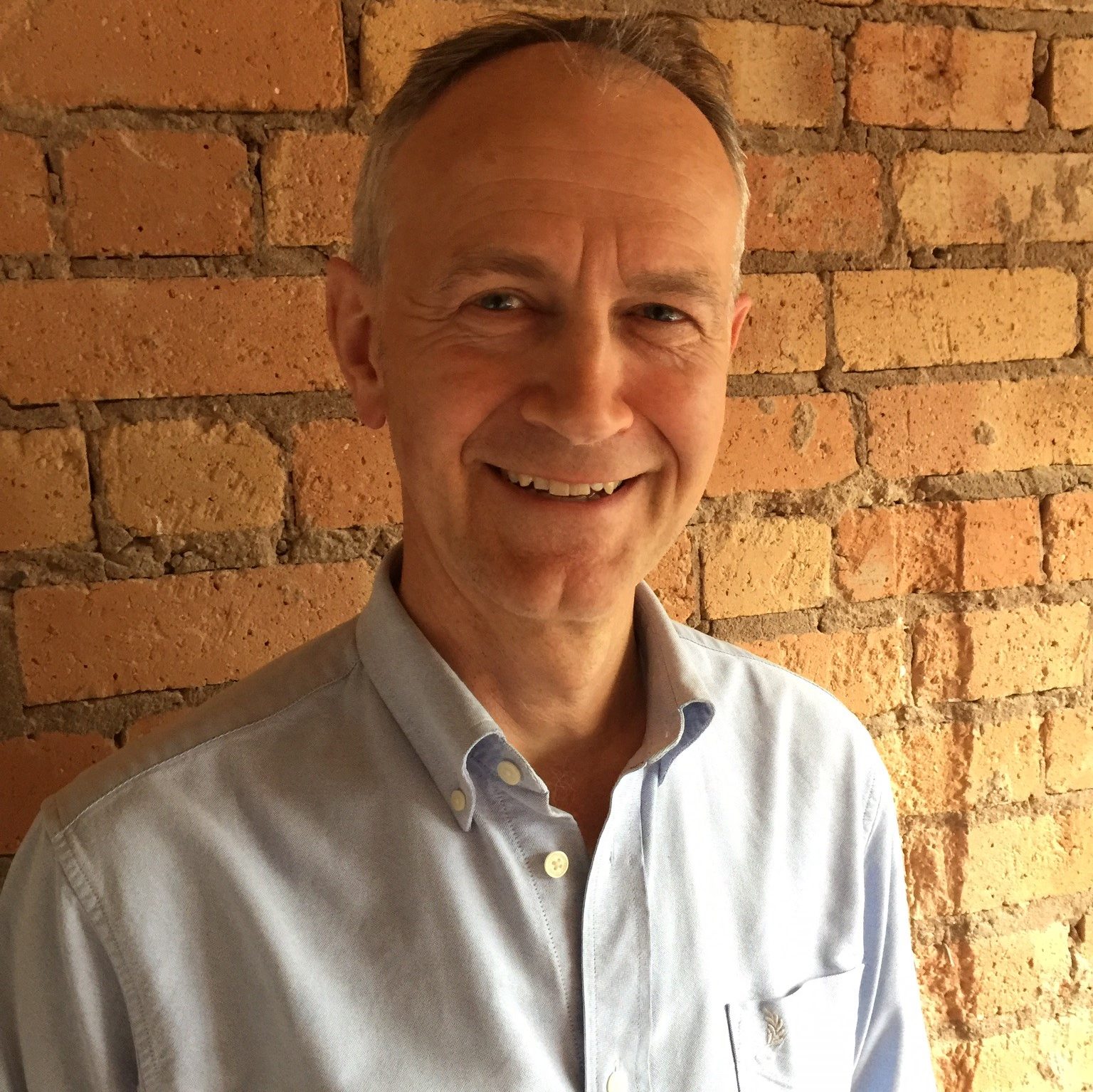 Mark graduated from Warwick University after which he went on to join Phillips & Drew as a business analyst. He then progressed on to train as an investment manager, interrogating companies and selecting shares for client portfolios leading to his becoming head of the UK equities business. In recent years, Mark has also taken up the Chairmanship of HealthUnlocked.
Having been introduced to the team at Resource Productions, Mark was impressed by the scale of social impact achieved by the organisation and considers it a privilege and a pleasure to be invited to serve as an adviser to the business, helping to promote the company's relevant and important mission.